Home
Welcome to Reign Radio. Choose from our 3 streams:
Reign Radio – Christian Rock, Hard Rock and Christian Metal Radio
Reign Radio Classic – Classic Christian Rock and Metal Radio
Alternative Reign – Christian Alternative and Christian Alternative Rock Radio
Please consider supporting us, you can help keep the rock on the web by going to our support page.
Music News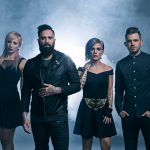 Skillet has added dates to their already busy schedule, with the announcement they will join with Alter Bridge on the Victorious Sky...

Twenty Øne Piløts just released a new version of their song"Chlorine" this is a part of their new Location Sessions project.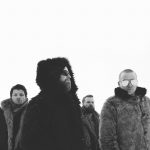 GRAMMY® nominated, RIAA Certified Gold-selling rock band RED releases "The Evening Hate" June 7 on its newly formed RED...