Home
Welcome to Reign Radio. Choose from our 4 stations:
Reign Radio – Christian Rock, Hard Rock and Christian Metal Radio
Reign Radio Classic – Classic Christian Rock and Metal Radio
Alternative Reign – Christian Alternative and Christian Alternative Rock Radio
107.1 The X – Christian Pop, Rock, Hip-Hop and Alternative Music
Please consider supporting us, you can help keep the rock on the web by going to our support page.
Music News
Giving Tuesday is November 30th, please consider giving to Reign Radio to help keep us going. Reign Radio is a listener supported online radio ministry. Donations to Reign...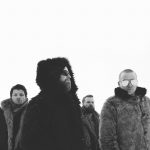 RED takes you behind the scenes and shows you how they made their latest music video.

The second installment in their Location Sessions "Cut My Lip"